You can enjoy many benefits by buying your marijuana products online. It is convenient because you do not have to leave your house, offer a wide variety of products, have better prices, etc. However, you have to be cautious as you buy weed online because there are many scammers, and you could be a victim of identity theft. You also need to ensure you get high-quality products and have an option to return your merchandise if they are not as per the description or have other issues. Luckily, there are many reliable and trustworthy vendors, and if you do your homework well, you should not have any problem.
Here are some tips to help you buy marijuana online safely:
Buy Only from Reputable Dispensaries
One way to avoid being scammed when shopping for your weed from online dispensaries is to buy only from trustworthy websites. It would be best to purchase from those sites that have been operational for several years because customers have reviewed them so that you can find more about them. Also, check for the signs if the online store is secure and adheres to the various legal requirements. You also need to check for any red flags on the site, like giving scanty information and others.
Read Customers Reviews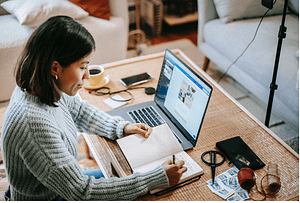 In this digital era, you can find so much information about an individual or a business online. Most online cannabis dispensaries will have reviews from their customers, either posted on those sites or on other independent websites and social media pages. The reviews can help you get a picture of how reliable and trustworthy the online dispensary is, so you can choose wisely.
If you find many negative reviews; that should be a reason to back off and look for other dispensaries. However, you must be cautious because the competitors may sponsor some negative reviews to tarnish their rival's name. Also, the dispensary may be behind some positive feedback to attract clients. The best thing is to consider reviews and other factors too.
Check the Payment Options
You need to be careful about the payment options the online weed dispensary accepts. The best vendors have secure payment options like credit cards and PayPal. It would be best to avoid using debit cards for online shopping. Credit cards are the best because most of them limit up to a maximum of $50 of unauthorized charges if your financial information is compromised. And the scammers cannot access your bank account. Also, be careful not to shop on sites that ask for too much information than is necessary.
Tips for Buying Weed Online Safely