Are you interested in learning how to grow weed indoors? This post will provide you with the expert tips to take your indoor marijuana growing to another level. You need to know the right equipment you need and the basics to ensure you get a good harvest. With good planning, you will master the art of growing marijuana indoors. The Weed Professor can help you with insights and tips to grow your marijuana indoors.
Growing Basics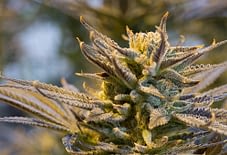 It is likely to take about five months from the start to harvest. You can extend the grow times by adding vegetation time. The good thing about this is that it results in bigger yields. You also need to take into account the time for curing after the harvest. This is necessary to ensure you get only the top quality buds. It is also a good idea to learn how to grow marijuana the right way.
Provide Adequate Light
If your aim is to get great buds, then be ready to provide adequate light. It does not matter whether you choose good genetics – from clones or seeds – the plant has great potential for high yields and quality. For instance, it can have good potency and resilience. It may become nearly impossible to get the buds to reach the much-needed potential. This is possible if you do not provide adequate lighting.
The truth is that no amount of growing skill or training can substitute the light needed. Marijuana needs strong bright light, particularly during the flowering stage. For indoor weed growing, you need a lot of light. However, you need to learn how to give your plants adequate light without causing harm. Ideally, light helps increase the density, yields, and potency.
Supplements and Nutrients
Before you add any particular supplements, ensure you have provided your plant with the right amount of nutrients during the flowering stage. Start by supplying your weed with the right amounts of nitrogen. Plants need nitrogen for vegetative growth. If you provide an excess amount of nitrogen, it may discourage the production of buds. This will, in turn, hurt your harvest.
It is a good idea to provide adequate amounts of phosphorous. This mineral is used in the production of flowers. Thus, you should provide the required amounts to increase the number of flowers. Another vital mineral to offer your weed is potassium. It is unfortunate that most growers overlook potassium. This is an important mineral that increases the density and size of each flower.
Top Tips to Grow Weed Indoors