So, you have finally decided to get a storage facility. You've gone back home gathered the items you need to put away. Then it hits you; how are you going to get the most out of your newly acquired space? Do not worry, once you are done reading this article, you should be able to put your space into great use.
Once that is done, use the list below to learn on how to utilize your self-storage unit fully.
Select the Unit Carefully
When purchasing a self-storage facility, the security and safety of your assets need to be among your primary priorities. Make sure that your storage unit has measures in place to keep your belongings safe and accessible to you at all times. Confirm that the facility offers pest control and climate monitoring features for extra safety of your valuable goods.
Don't Consider Price Alone

Naturally, most people aim for the cheapest options. However, this usually comes with its limitations. Do not let the cost considerations compromise your safety and convenience. You should be able to get the most out of the space you require while having peace of mind since your belongings are damage free. The self-storage unit should be close to your residence for easy and quick access when the need arises.
Have Your Belongings Insured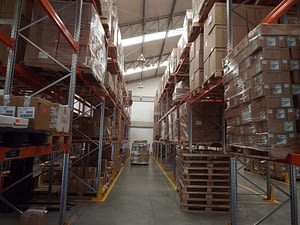 As much as you trust the security services offered, you should not ignore the chance of damage that is still likely to happen at some point. This fact makes it vital for you to get insurance for items in the first place before moving them out of the house. If you own renter's or homeowner's insurance, inquire if the policy caters for belongings in a self-storage facility.
Pack & Organize Your Goods Properly
Do not make a mistake of putting your belongings into the storage facility in a disorganized manner. Have your goods packed neatly in boxes, those containing lighter and fragile materials should be on top of the bulky goods to avoid damage. Make sure to indicate the items on the boxes for extra vigilance. Organize your storage room by placing the frequently needed items close to the entrance or somewhere easy to access.
Regardless of where your belongings are kept, at least make sure they are organized to avoid wasting time when coming to pick up stuff that you may need. After all, one of the reasons for storage units is to help with the organization of household items.
How to Get the Most out of Your Storage Unit