If you are a hunter, then a climbing tree stand is a must-have gear. It is designed to ensure you stay off the ground and out of eye-level. That offers you an advantage when it comes to hunting.  The truth is that tree stands can enhance your hunting. You can set it up whenever you want. It is advisable to install them in best hunting spots. The following are some of the benefits of climbing tree stands.
Versatile
Remember that when you are hunting, you do not have an option to install a permanent tree stand. That explains why portable climbing tree stand is an important choice among the hunters.
Portable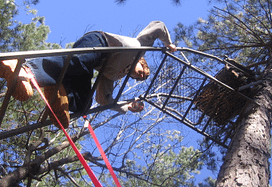 The truth is that you will find some tree stands to be weighty. However, some models can fit your backpack. That makes it quite easy to carry them around. It allows you to be mobile as you can take them anywhere and everywhere you want.
Simple to Use
Do you find it difficult to handle hard mechanism other than the shooting gear? Fortunately, a climbing tree is quite easy to set up. Also, there are cable retention systems that do not need you to fumble over bolts, pins, or nuts.
Secure to Use
Nowadays, you can find climbing tree stands that have boot strip-ups and enclosure bars that can keep you safe within the post. The good thing about these is that you do not have to worry about slipping off the platform as you climb or descent.
Easy to Relax On
Armrests, footrests, and thick seat cushion ensure that you are comfortable. Also, they have open or closed systems that allow you to sit high or stand upright as you hunt.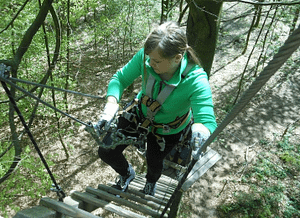 You can only enjoy the above advantages if your tree climbing stand is made of high-quality materials, and it is safe. Thus, it is necessary to ensure the stand you buy has a strong build and will not slip from the steps. Fortunately, with the right safety gear and regular maintenance, a climbing stand is bound to take your hunting to another level.
Always keep checking the unit to ensure it is working as required. Always use a fall arrest system that is safe and practice using it. Use a rope for lowering or raising hunting gear from and to the ground.
Advantages of Climbing Tree Stands